Just married! Wedding photoshoots in Paris
Geschrieben am 12. May 2016
Even if you don't get married in Paris, you can still have your wedding photoshoot here!

What's the best location for a wedding photoshoot?
Paris of course! The Eiffel Tower is something of a favourite haunt of our wedding photographers. All our photographers know it like the back of their hand, and they know the best spots for romantic pictures. No matter the season, come rain or shine, there's lots of great locations for wedding pictures at the Eiffel Tower.
Why choose our wedding photographers in Paris?
The photographers at Daylightphotographer are experiences, and they know how to make couples feel at ease in front of the camera. They'll tell you how to pose and where to stand, and you'll be able to just relax. Choose us if you're looking for a relaxed, fun photoshoot!
Our photographers try to capture what makes your relationship special. Every love is unique, and people should be able to feel your love radiate from your wedding pictures!
Say goodbye to stiff wedding poses – let wedding photoshoots be dynamic!
Of course it's easier to have a couple pose statically in front of the Eiffel Tower for some classic, but let's be honest, pretty boring pictures. That's just not enough for Dailyphotographer's wedding photographers. It's much more interesting to have the couple move around and enjoy the moment together!
We like our wedding photoshoots dynamic, fun and sometimes a bit crazy.
"Wedding photoshoots are forever"
Even though our wedding photographers do not take their pictures analogically, digital pictures are forever too.
Wedding pictures are passed from generation to generation, and wedding pictures from Paris are a very special kind of souvenir.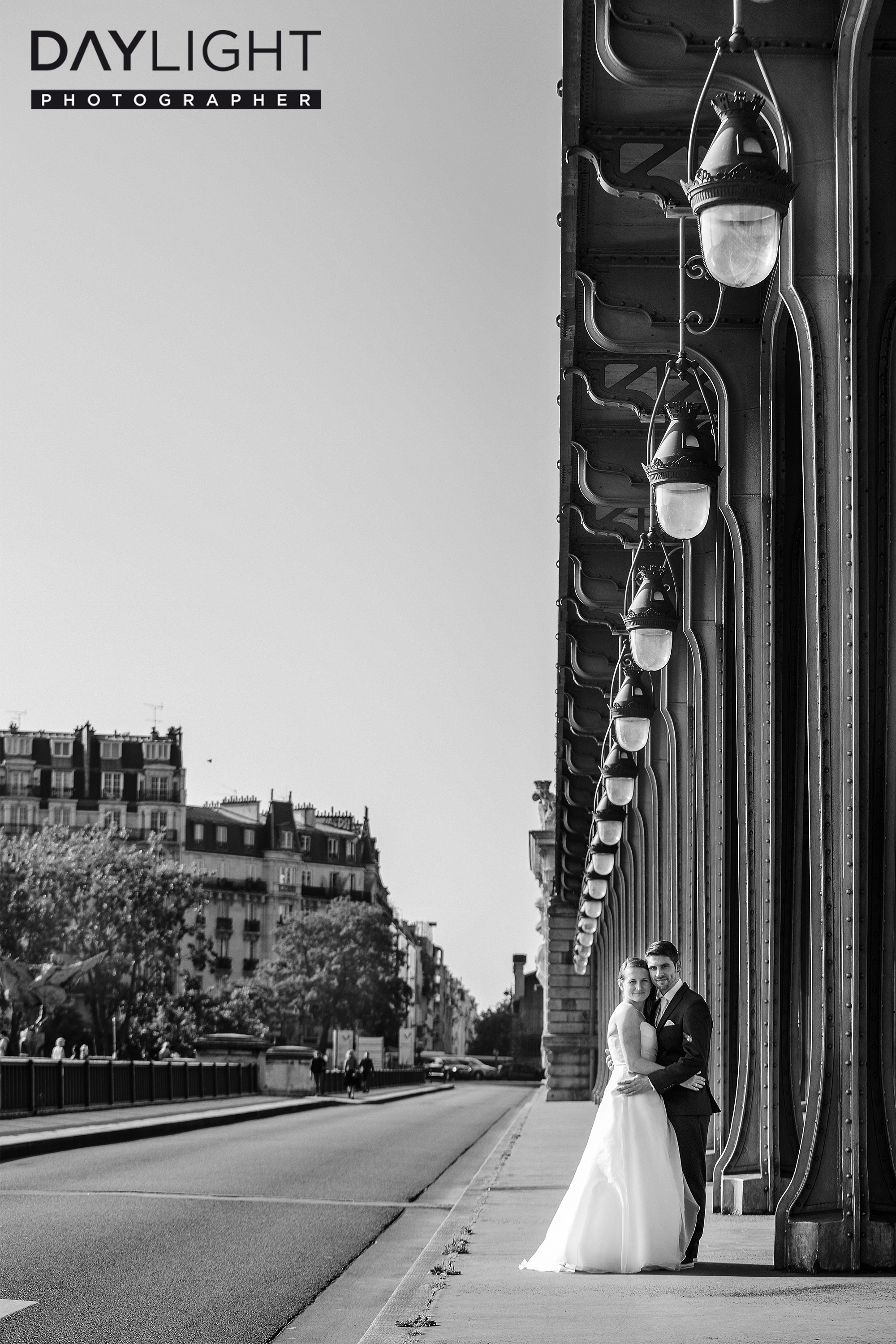 Our photographers make your wedding pictures memorable.
Book our wedding photographers in Paris – we'll help you make your wedding photoshoot a fun experience that you'll tell your grandchildren about.
---
No reply for "Just married! Wedding photoshoots in Paris" available
---