Your photoshoot in Paris at 3. 99 € per picture
Geschrieben am 13. May 2016
That kind of sounds like clickbait, right? But if you calculate the price for our pictures they cost you between 2.50 € and 4 € per image.
How many pictures do we take?
At a photoshoot in Paris our photographer takes at least 100 pictures, but usually it'll probably be more about 200 pictures, which is twice as much.
How is that even possible?
There are lots of reasons for the divergence between the actual number of pictures taken and what we advertise. A photographer might take up to 350 pictures per photoshoot, but not all of them will be good enough to keep. A new location might also be an incentive to take more pictures than previously intended.
Does that mean that less pictures would be cheaper?
Well, yes. And no! Even if we price a picture at between 2.50 € and 4 €, it's not possible for our photographer to plan a photoshoot that only lasts half an hour for a result of roughly 30 pictures.
It often takes people at least half an hour to warm to their photographer and to lose some of their stage fright. Additionally, for our photographer it doesn't matter if a photoshoot takes half an hour our one and a half hours – he still has to prepare the photoshoot, organize his equipment, get to the location and back …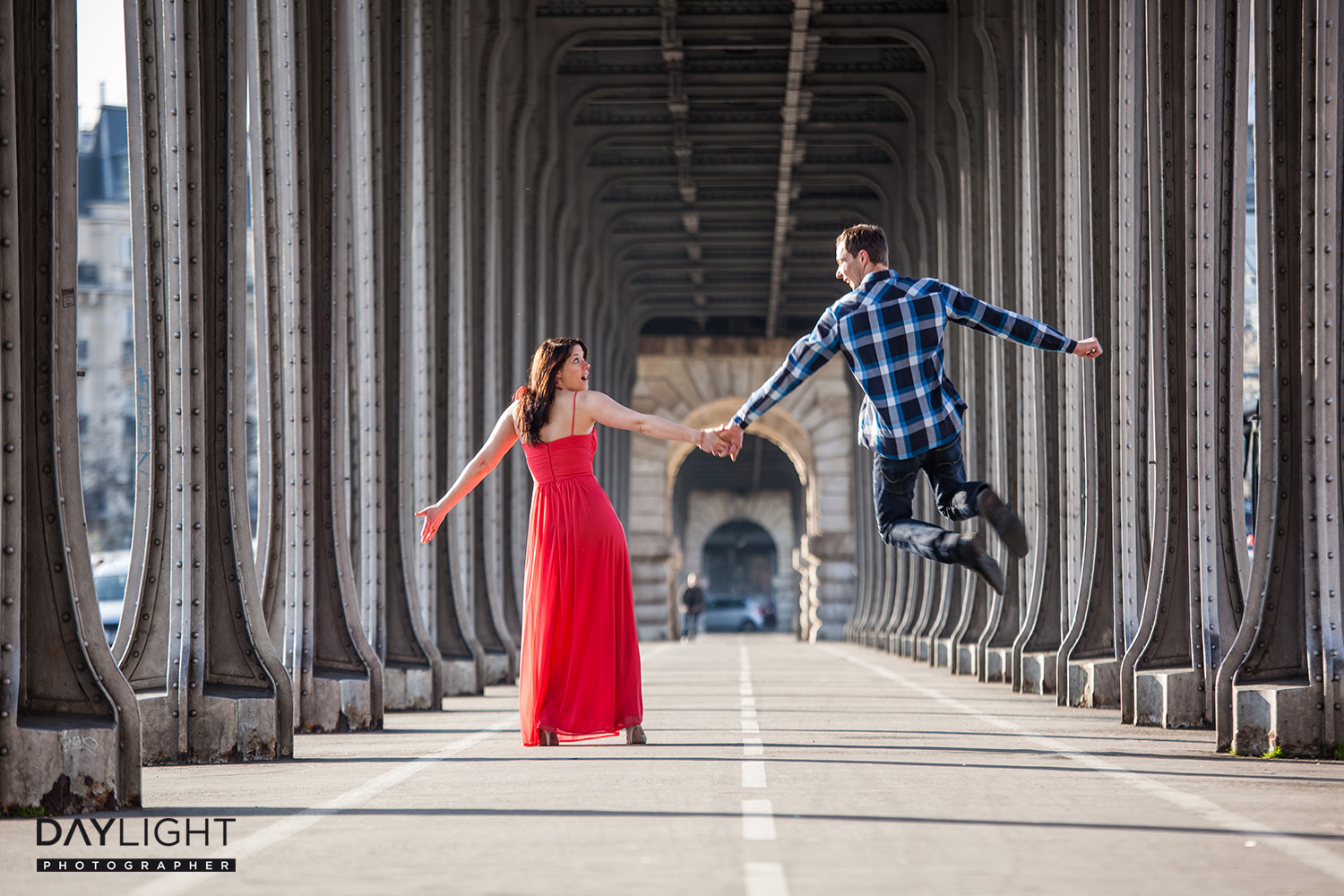 It takes half an hour to an hour to organize everything via e-mail, and at least an additional two hours to get to the location and back. Remember, we haven't even talked about post-production yet.
A photoshoot that lasts between half an hour and one and a half hours corresponds to more than 10 hours of work for our photographers.
That means that our photographers earn roughly 25 € per hour after deprecation of their equipment and taxes.
They can't earn any less than that: they need to be able to make a living in extremely expensive cities such as Paris, London and New York.
If you have any questions, please do not hesitate to contact us. If you'd like to book a photoshoot with us, you can do that RIGHT HERE!
---
No reply for "Your photoshoot in Paris at 3. 99 € per picture" available
---