A Parisian honeymoon
Geschrieben am 8. September 2014

Roll out the red carpet for this lady in red: this wonderful couple had their photos taken in black and red, harmonising perfectly with the Eiffel Tower in the background.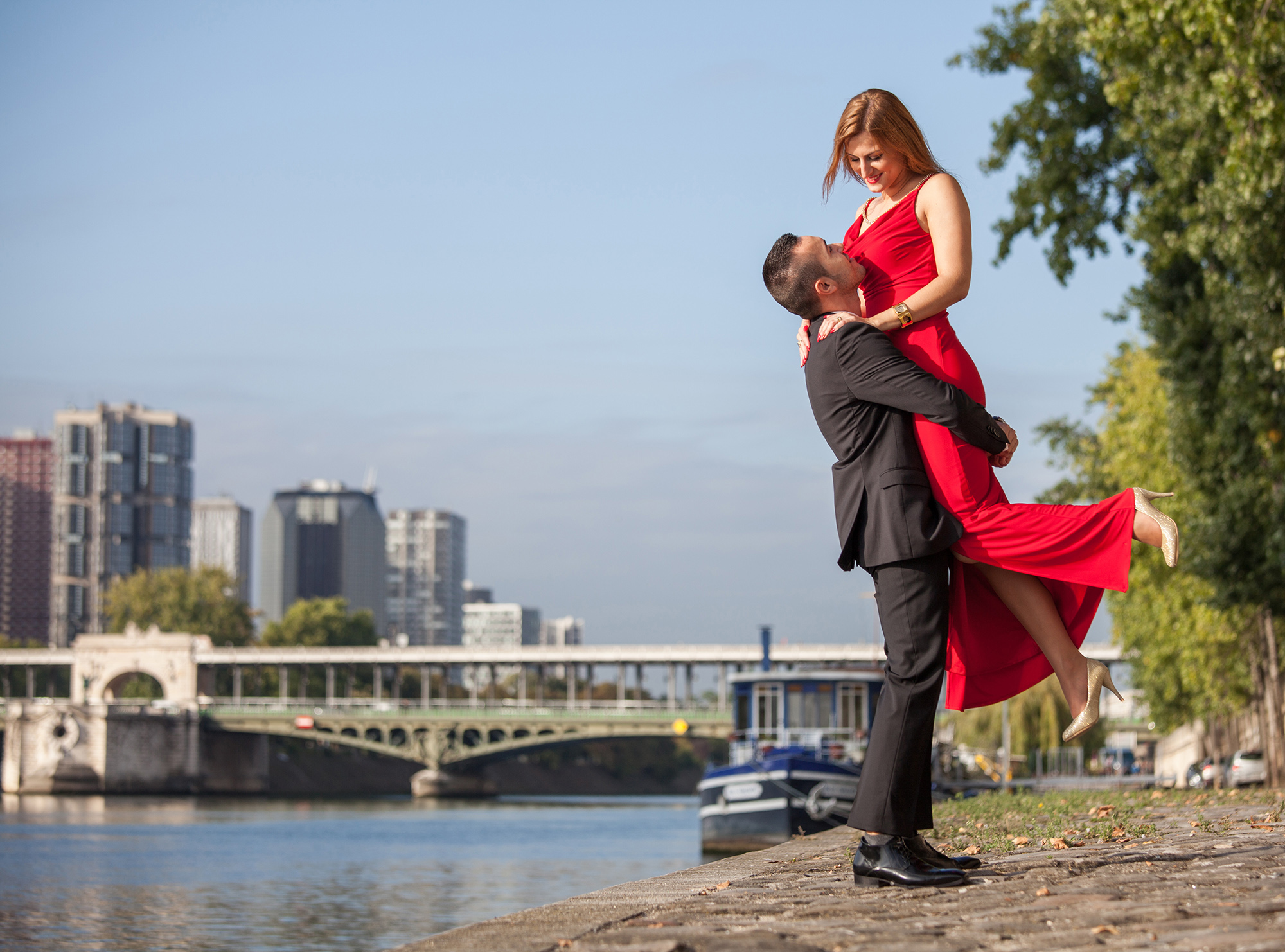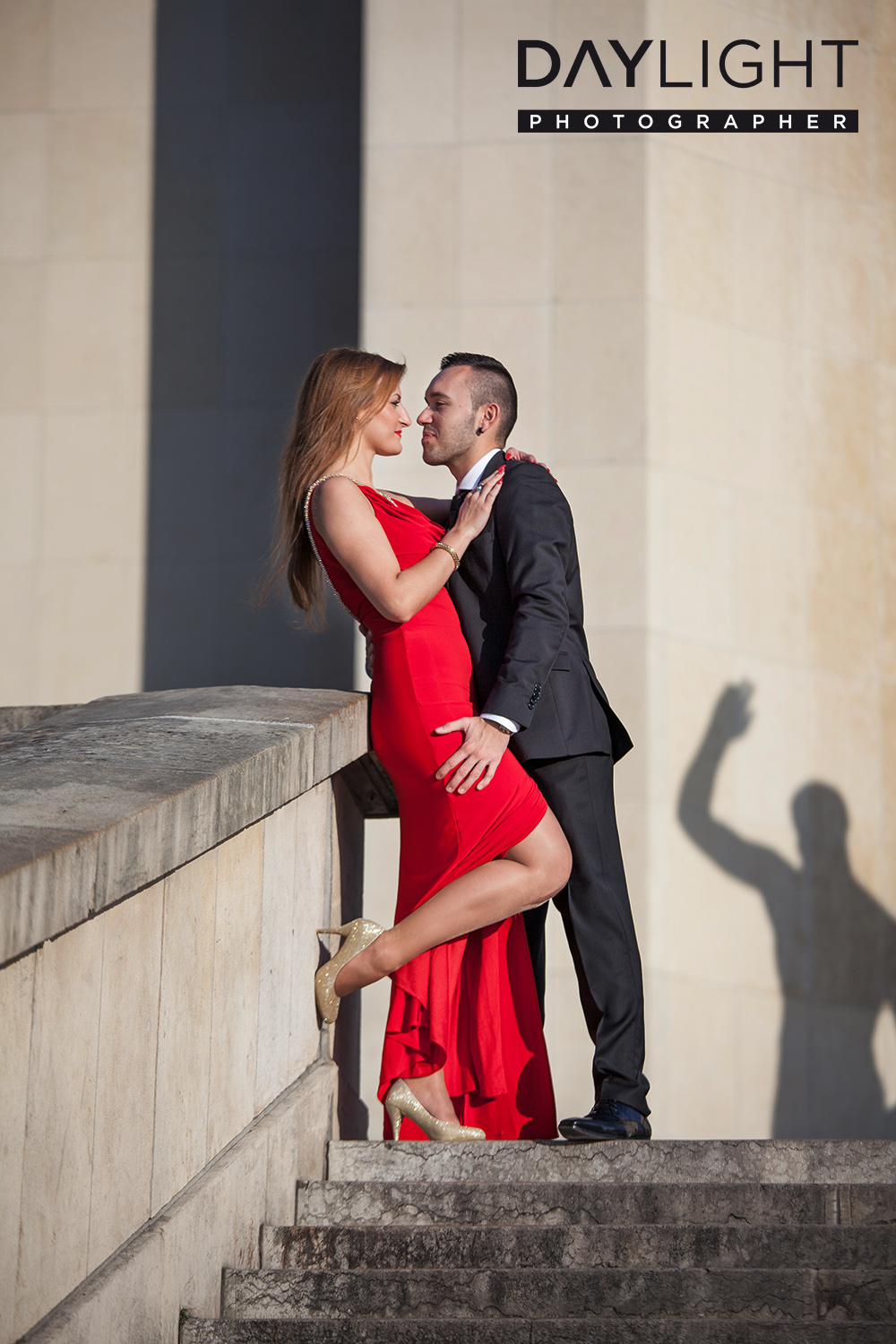 As faith would have it, the lighting conditions on this monday morning were splendid. The clouds parted and the sun decided to honor the photographer and the happy couple with its presence – that's as good as an After Wedding Photoshoot can get. All the wedding stress and tension left them as they danced exuberantly in front of the lens of the photographer in Paris, whirling around the historical location. There are lots of amazing photoshoot locations around the Eiffel Tower, and only our Daylightphotographers know the best spots to put you and your sweetheart in the limelight.
A photoshoot in Paris with Daylightphotographer is an especially memorable experience. Our photographers know the city well, and the Eiffel Tower and the banks of the Seine are not the only interesting photoshoot locations in Paris. If you like you can book a photoshoot somewhere else, depending on your time and your preferences.
---
2 reply "A Parisian honeymoon" available
Nathan

10. June 2015 (10:45)

Hi there!

My name is Nathan and I am planning on proposing to my girlfriend in paris on the 24th or 25th. I realy admire the Tracadero location and I believe its the perfect spot to lay down the question. I'd just like to ask if you are available on those dates and how much you charge?

Kind Regards
Nathan

Thet

10. June 2015 (10:47)

Hello

We will be in Paris this week on our honeymoon. We would like to have a few pictures taken on May 1. Are you available and can you please send me pricing.
---