Professional photographers in Paris
Geschrieben am 6. May 2016
Paris is the city of light and the city of love
now and always
We've welcomed some new photographers to Daylightphotographer. Welcome to the team!
Daylightphotographer makes a point of working with professional photographers who value their art. Our photographers are artists who know how to play with light and shadow, and they love their work. Their pictures could almost certainly be places in any photography exhibition in Paris.
Our photographers in Paris are level with artists such as Henri Cartier-Bresson and Helmut Newton.
Professional photoshoots from 3 € per picture
A photoshoot with one of our professional photographers in Paris lasts about one and a half hours. Usually, this results in more than 100 picutres, which means that considering our photoshoot prices, one picture costs less than 3 euros.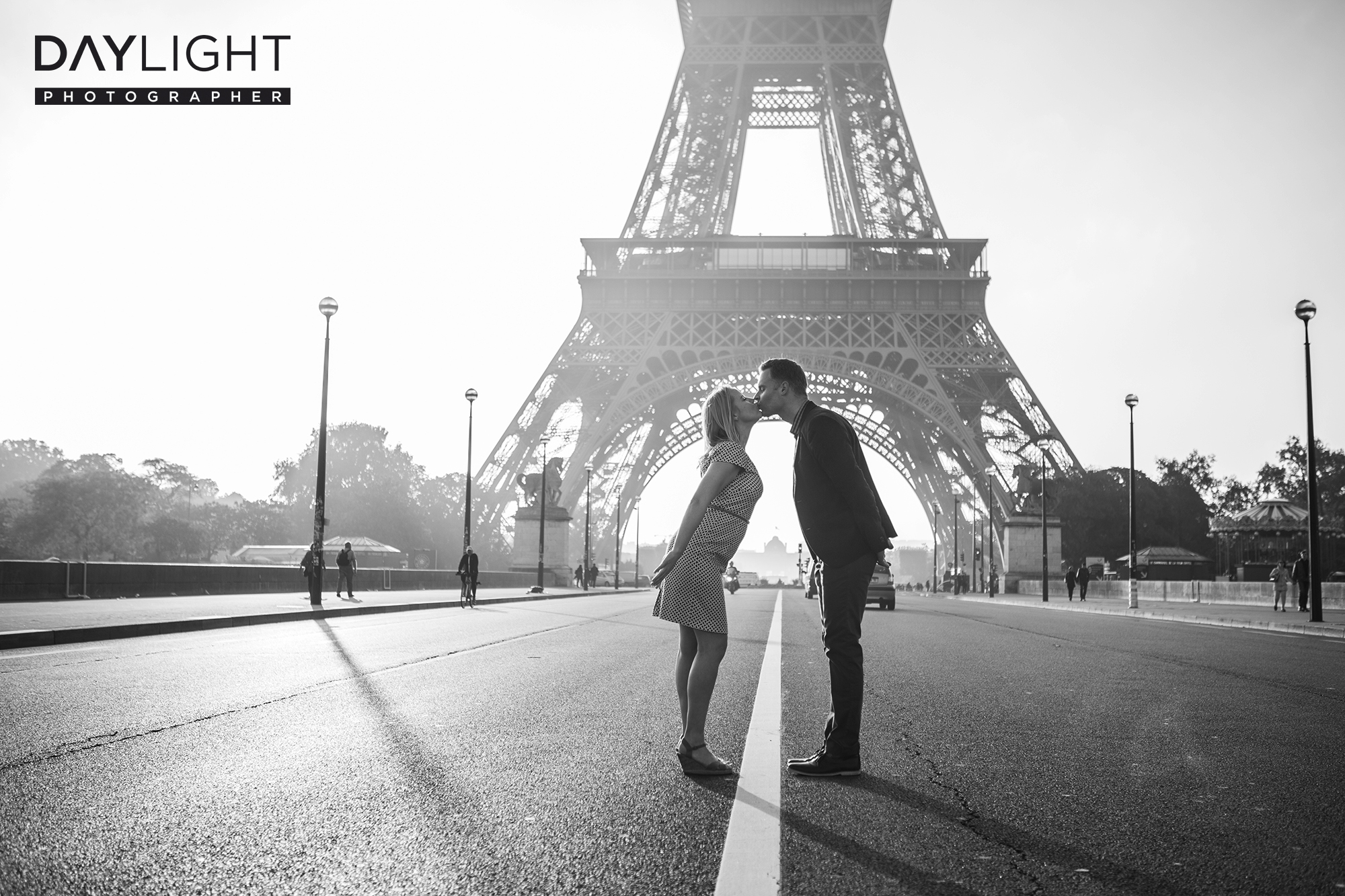 You probably won't find similar quality for such a low price anywhere else. We're able to offer such attractive conditions because we work with multiple professional photographers in Paris.
Book your professional photographer in Paris
Of course it's not possible to hire one of our photographers to take one single picture for 3 euros. You can book our photographers for a photoshoot that will last one hour or longer. There's the photoshoot itself, but there's also the post-production of the pictures which includes retouching. Usually post-production takes about four to five times as long as the photoshoot itself.
Time and money spent on a photoshoot in Paris
A lot of couples contact us because they want a short photoshoot with only 10 pictures. We can't ask our photographers to do a photoshoot for only 90 euros; they have to make a living, too. Photographers in Paris have to pay taxes of up to 40 percent of their income, and there are even morereasons for the length of our photoshoots.
Why 10 pictures are almost as much effort as 100 pictures
The photoshoot still has to be long enough to get good pictures
Our photographer still has to get to the location and back
Deprecation of equipment (camera, lenses etc.)
Post-rpoduction such as retouching, colour correction …
A professional photographer will ask for at least 500 euros for a day's work. One couples photoshoot in Paris that lasts one hour results in at least five to eight hours of work, for a final result of 70 to 100 pictures. This means that usually a photographer in Paris would ask for a daily rate.
Daylightphotographer is working with photographers in Paris to offer photoshoots for less.
Book your photographer in Paris now!
Lots of people are looking for a professional photographer in Paris, especially in summer and around Christmas. If you want to have a couples photoshoot in Paris with one of our photographers, we recommend booking your photoshoot at least 3 months in advance. In short: as soon as you know when you'll be in Paris, you should book your photoshoot!
You can check if your preferred is still available right here.
---
No reply for "Professional photographers in Paris" available
---