What's more romantic than the Eiffel Tower?
Geschrieben am 10. May 2016
Take one bride and groom, one Eiffel Tower and one wedding photographer and create the perfect mix for gorgeous wedding pictures. Paris, the city of love, the city of light, the city of dream weddings! While the rest of the city is still fast asleep, our photographer meets up with one young couple.
The thing with weddings in Paris …
This unique wedding photoshoot began at Trocadero, like all photoshoots at the Eiffel Tower. The city is slumbering and the clouds pass lazily behind the Eiffel Tower on this Saturday morning, as our photographer prepares his photoshoot with a young married couple. They got married only two weeks ago in Germany and are enjoying their honeymoon in the city of love with our Parisian photographer.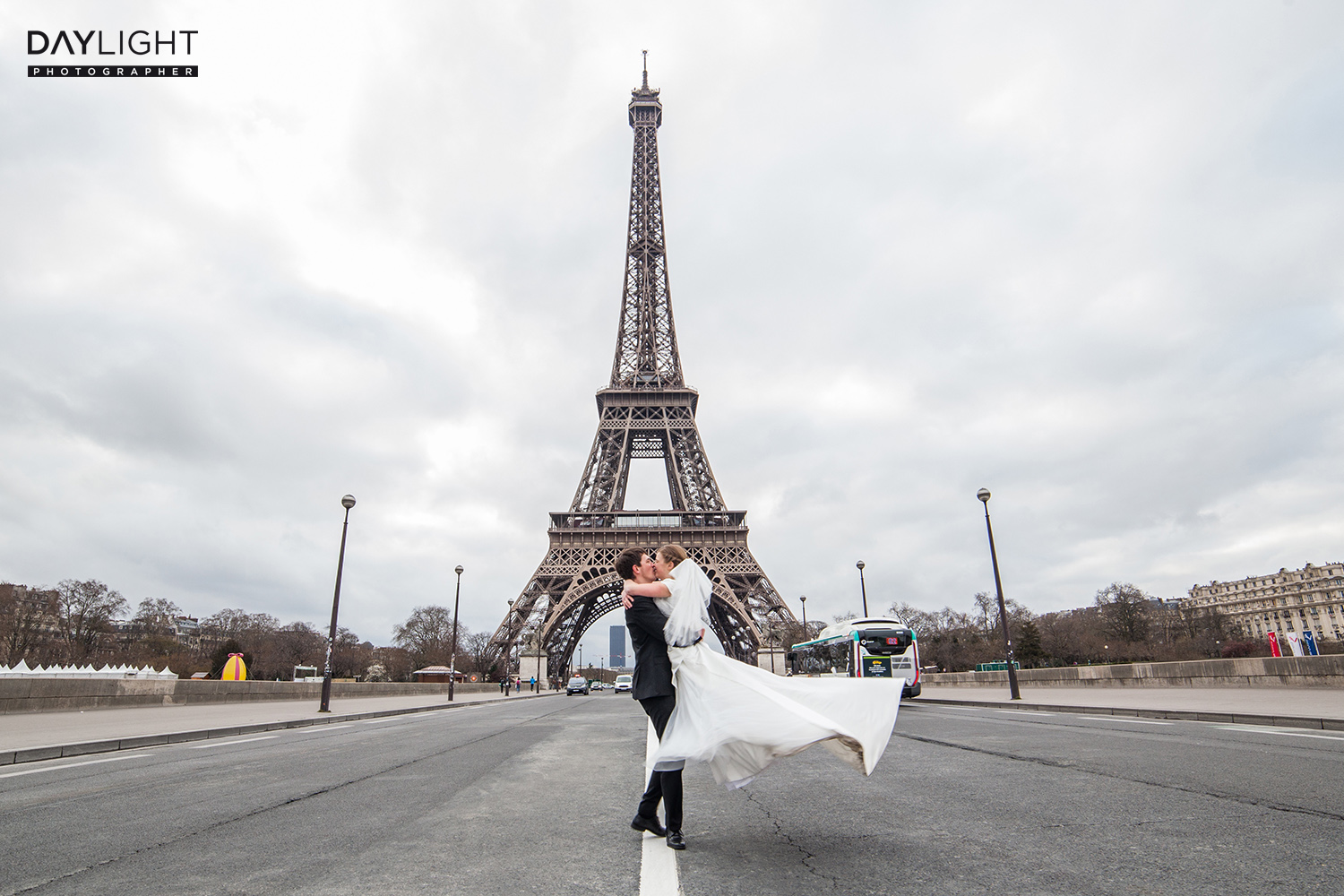 It's a cool April morning, but the early bird catches the worm and we start off bright and early. The beautiful bride warms up in a matter of minutes. What a beautiful start to our dynamic photoshoot!
Metal meets romance – the Eiffel Tower
If you've seen the Eiffel Tower in person, you know how impressive it is. The steel used for its construction was imported from Sweden more than a hundred years ago! It's the perfect backdrop for a wedding photoshoot. The one and only Eiffel Tower has become a symbol of love. Wedding pictures in front of the Eiffel Tower capture your special memories in Paris. You can trust our professional photographer to make you shine.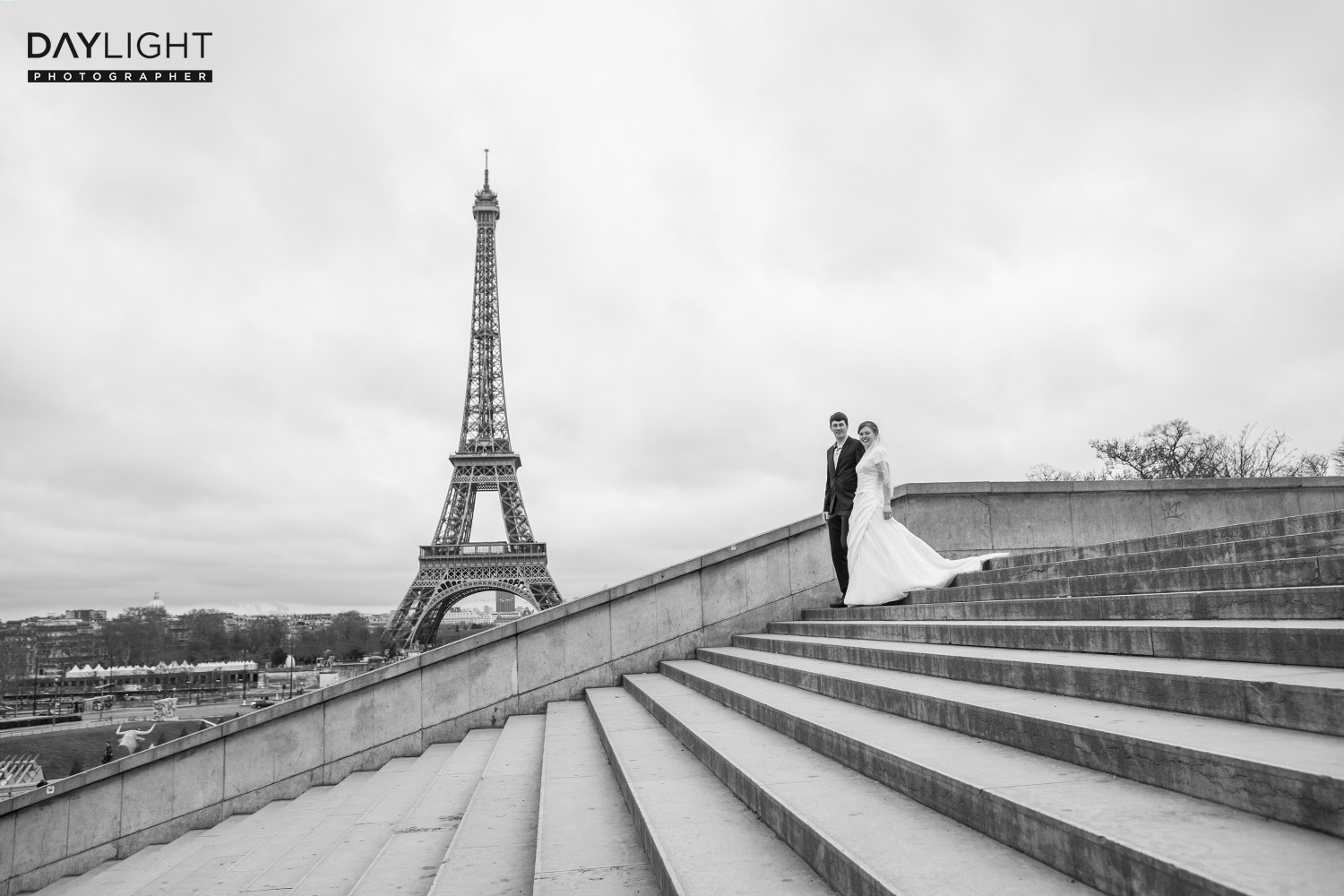 There are lots of photographers at the Eiffel Tower, fighting for the best angle. But there's not many of them capable of taking wedding pictures at the Eiffel Tower that you will be able to cherish all your life.
The right angle meets the right moment
Timing is everything. If you pay attention to natural lighting, there are only about two hours a day with perfect lighting for wedding photography at the Eiffel Tower.
---
No reply for "What's more romantic than the Eiffel Tower?" available
---