Roses, trumpets and champagne: a Parisian love story
Geschrieben am 17. May 2016
Unique proposals in Paris
If you're still wondering how to go about proposing to the love of your life, we have some tips for you. Your proposal should be memorable and unique, but it should also be compatible with your personal history and with what your partner wants.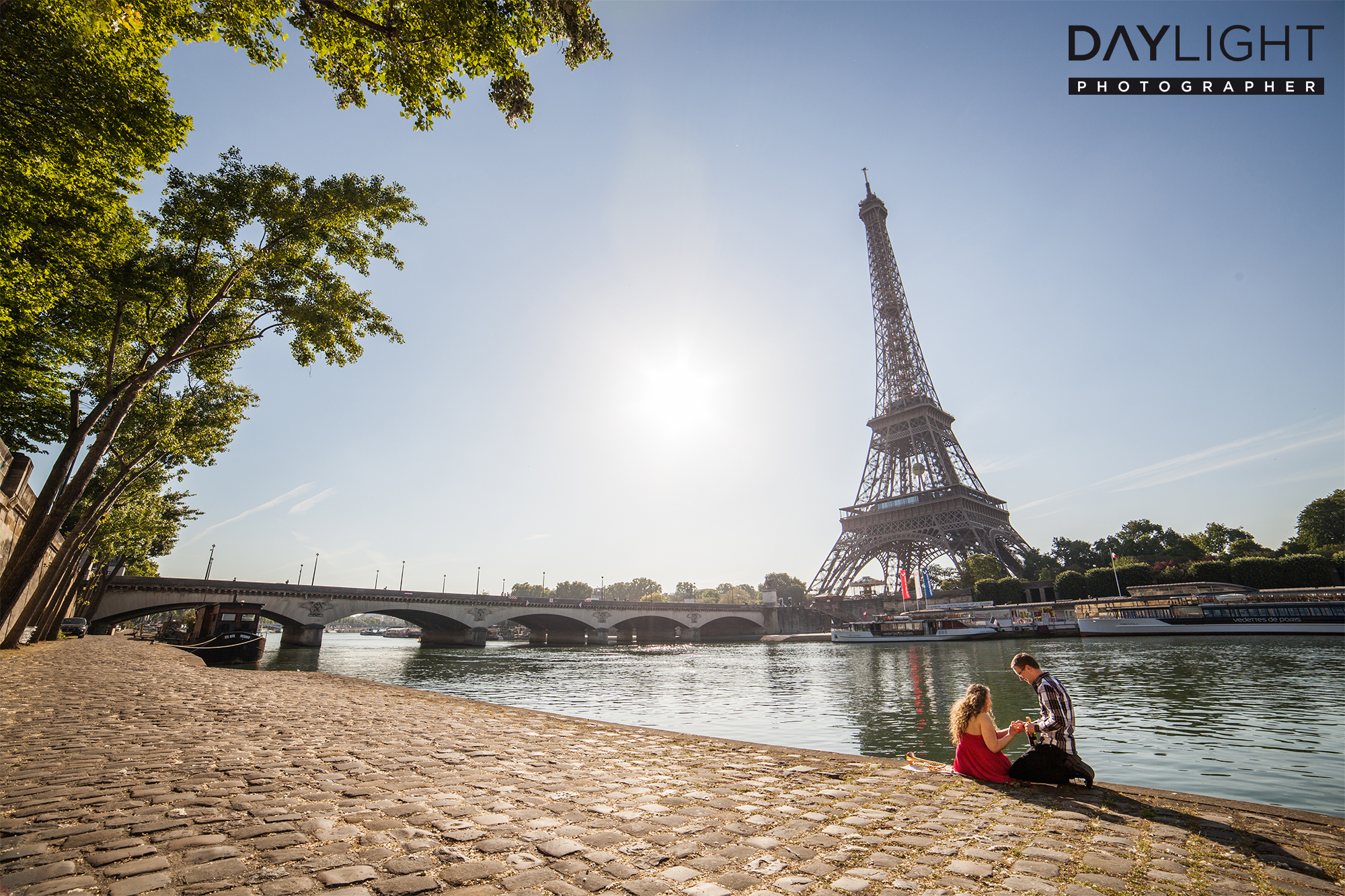 Our photographers have organized many photoshoots in Paris that ended in a surprise proposal. The scene is incredibly romantic: just you and your lover at the Eiffel Tower, bathed in the golden sunlight. You might want to propose at Trocadero, or at the banks of the Seine.
The right timing
Usually our photographers only show up with their photography equipment, but if you ask us nicely we might just bring some champagne and roses. (Please do take care of the rings yourself though!) We'll start with a couples photoshoot, without hinting at the fact that this is going to be that very special day of the wedding proposal. You can propose halfway through the photoshoot or at the end; there are multiple spots that lend themselves to a romantic proposal.
Bringing some champagne can give your proposal a personal touch, but it's better if you make your proposal truly unique.
A serenade at the Eiffel Tower
This man serenaded his future bride with his trumpet. She sat on a blanket, keeping her eyes closed, and he played his trumpet for all the world to hear.
This is where the champagne and the rose comes into play. He asks here to open her eyes and asks her THE question: "Will you marry me?"
She doesn't hesitate: "Of course I do!"
Once more our photographers helped a couple achieve their happiness.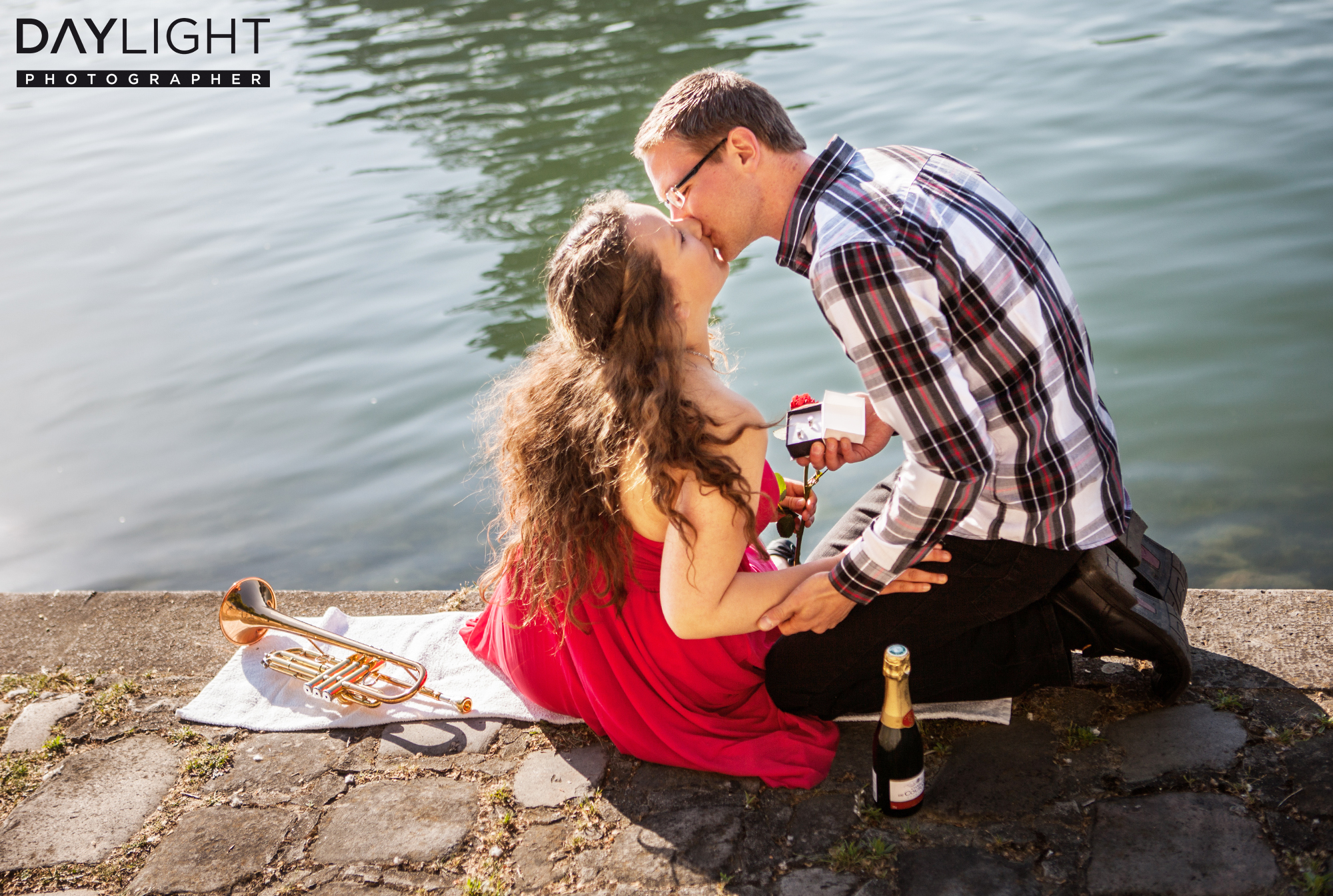 Are you looking for a professional photographer to document your engagement? You've found them! Book your photoshoot with one of our photographers in Paris right here.
---
No reply for "Roses, trumpets and champagne: a Parisian love story" available
---